Crypto Conduct Authority Review
Summary
Crypto Conduct Authority is an excellent commission that has been providing solutions to intricate crypto payment issues.
Crypto Conduct Authority Review
(Advertisement)

CypherMindHQ.com Artificial Intelligence Crypto Trading System - Surpass the competition with this cutting-edge AI system! Utilize the prowess of innovative algorithms and amplify your crypto trading strategies with CypherMindHQ. Learn more today!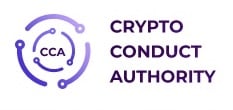 It is almost impossible for an aggrieved individual or entity to resolve disputes involving cryptocurrencies, crypto brokers, exchanges or even blockchains. However, there is an online entity for whom resolving such disputes is a job that it performs on daily basis namely Crypto Conduct Authority. This Crypto Conduct Authority review will showcase you some of the best features of this dispute resolution company which are as follows:
Filing of Complaint
The very first feature that Crypto Conduct Authority, which is a commission for settling disputes, has to offer is to provide help tothe  general public and entities by way of lodging a complaint. If you look at the 'member area' of Crypto Conduct Authority, you will notice that the company's members comprise over crypto trading platforms, blockchain networks, investment platforms, tech providers and education providers. In case a person has a crypto dispute with any of the members, then the aggrieved person can simply lodge a complaint against the member concerned. Crypto Conduct Authority will then take up the issue with the member and get your issue resolved amicably.
In case the entity, with which a person has a dispute yet the entity is not the member of Crypto Conduct Authority, even then a complaint can be lodged. In this connection, there is an online Dispute Resolution Form which can be filled in and sent to Crypto Conduct Authority after following some easy steps. You can be rest assured that you shall not be asked to provide any personal identifiers such as documents such as passport, national identity card or driving license.
Dispute Resolution Mechanism
Aimed with the object of providing solutions of payment disputes with crypto brokers, blockchain networks, crypto exchanges and investment platforms, Crypto Conduct Authority came into being. It was formed particularly by a group of independent crypto and blockchain experts eight years ago and since then thousands of disputes have been amicably resolved.
The procedure of dispute resolution is hectic which initially involves lodging of complaint and then initiating the investigation process. For investigation, Crypto Conduct Authority takes not more than five working days during which the investigation report is compiled. In this report, case determination is made which describes the chances of success and failure of the case.
If the case is pursued then the case is resolved by rendering an award as if it is an arbitration award. An award rendered by Crypto Conduct Authority is binding upon each member of the commission. Hence, the complainant as well as the member shall have 14 days' time to settle the payment duly in accordance with the award.
(Advertisement)

CypherMindHQ.com Artificial Intelligence Crypto Trading System - Outpace the competition with this high-end AI system! Leverage the capabilities of progressive algorithms and enhance your crypto trading performance with CypherMindHQ. Learn more today!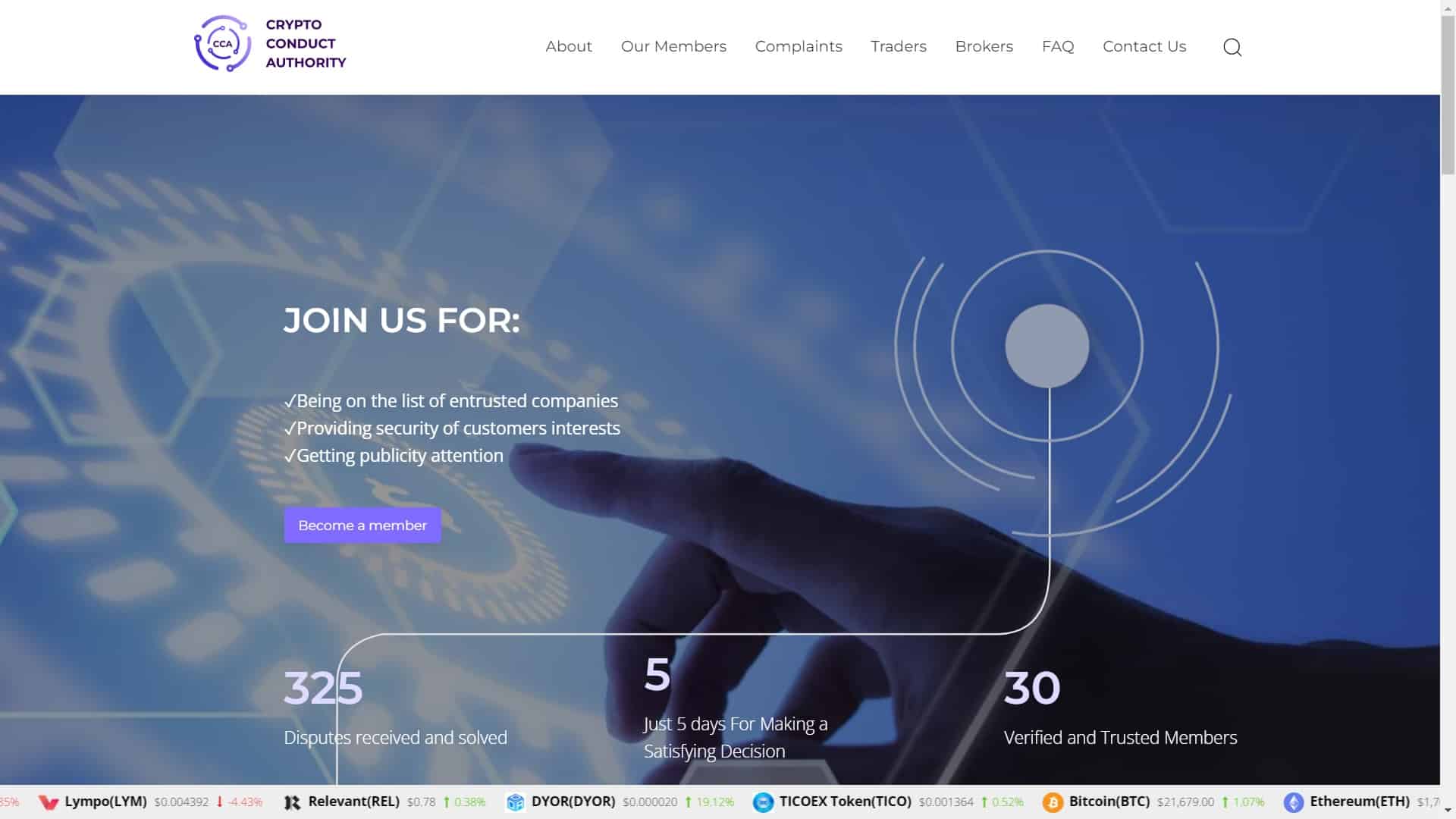 Compensation Fund
There is a remote probability that a member refuses to accept the decision which was determined in favor of the complainant and against the member. In such a case, Crypto Conduct Authority has constituted a fund namely 'Crypto Conduct Authority Compensation Fund'. This fund has been specifically formed to disburse the funds which were to be paid to the complaint in case the member has refused to obey the order. This fund exclusively belongs to Crypto Conduct Authority which is funded directly from the deductions of 10% made from the members' monthly membership fee. A complainant's payment dispute is settled within a period not exceeding three months.
Strengthening Crypto Community
Another very important aspect of Crypto Conduct Authority is that it has been very actively participating in the crypto community building. In this connection, the commission has been rendering other services to crypto traders and investors such as education, consultation, investigation, skill development and due diligence.
End Remarks
Crypto Conduct Authority is an excellent commission which has been providing solutions to intricate crypto payment issues. You can contact them and seek answer to your queries by filling out their contact form. In the alternative, you can apply for membership because if you are an aggrieved then there is one way of filing a complaint with Crypto Conduct Authority which is that you have to be a member.